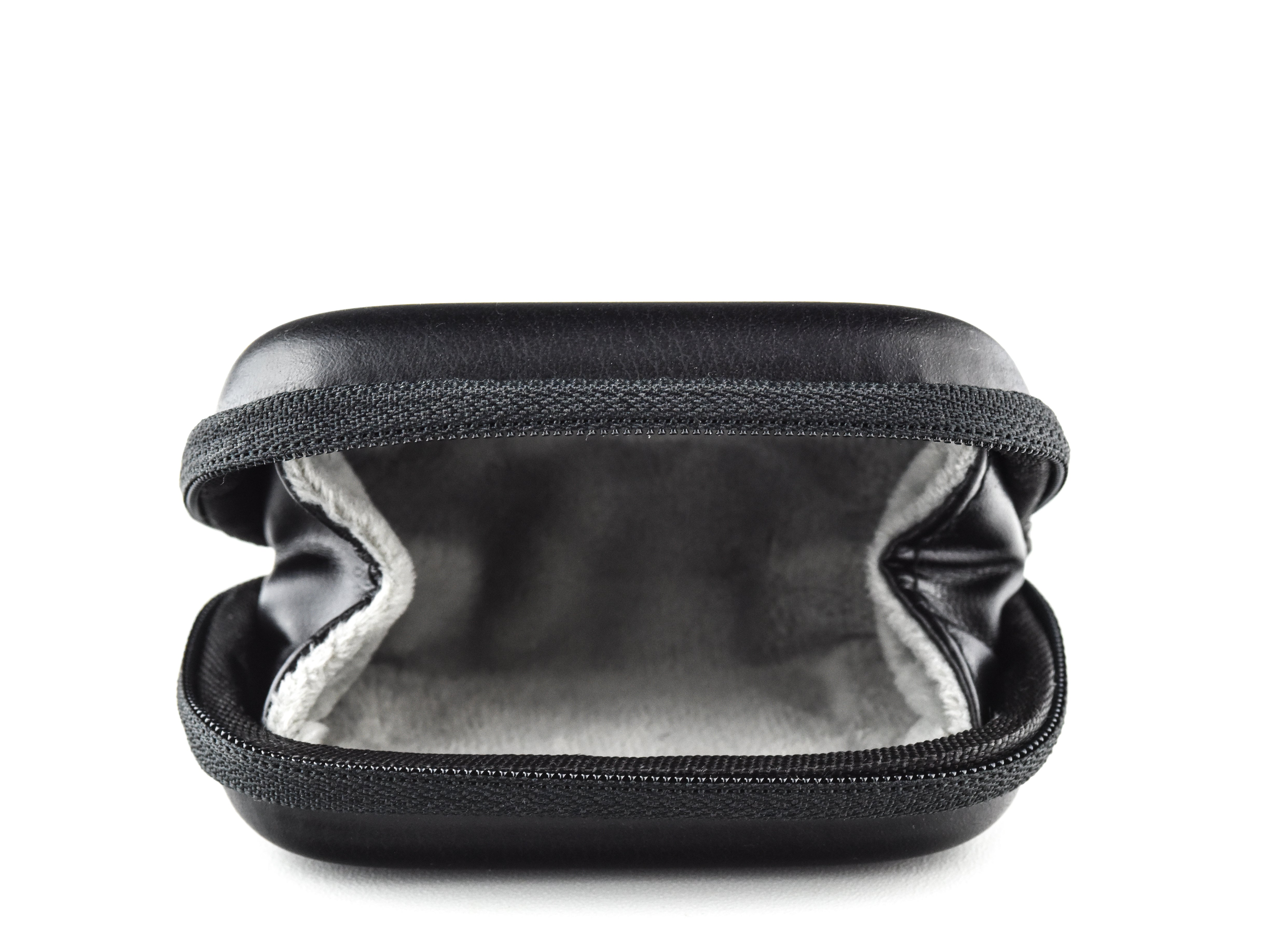 Symphonium Audio Zipper Case
---
A simple, handy dandy zip case, embossed with Symphonium Audio's logo on the outside and grey felt in on the inside.

Comfortably fits a pair of Earphones.

Case Dimensions:
External Dimensions (WxLxH): 66.0mm x 100.0mm x 35.8mm

FAQ
Have a question? Want to know more about our products?
We are here to help.

Our customer support is available Monday to Friday: 10am-6pm (GMT+8)
We ship to most countries worldwide. If you can't find your country at checkout, don't hesitate to reach out to us!

Symphonium Audio is proud to offer complimentary tracked shipping w/any purchase of an Earphone or Player Bundle. We also offer a complementary upgrade to express shipping for purchases above $899USD* (subject to country) - refer to checkout page for clarification.

*Not applicable for discounted items, orders below this amount may have the option to upgrade to express shipping at additional cost.

Shipping costs can be verified at checkout.

*See Shipping FAQ for details.
How long will it take to get my order?

It depends on where you are. Orders processed here will take 2-5 business days to ship.

Overseas deliveries can take 2-5 business days for express mail and anywhere from 7-16 business days for normal tracked mail. Delivery details will be provided in your confirmation email.
Are taxes included in the price?

No, taxes are not included in our pricing, and will be the responsibility of the customer to check with their local authorities.

We will not be able to underdeclare the value of the order/shipment.
What is the warranty like?

All our earphones are covered under a 1 year limited warranty.

Cables are guaranteed not to be dead on arrival and have a 3-month limited warranty from the original shipping date.

Bundle products are covered under their respective manufacturer's warranty period.
Please see the full FAQ here

Alternatively you can contact us through our shop chat! We will be happy to assist you.
Our customer support is available Monday to Friday: 10am-6pm (GMT+8)